Early Explorations, 6″ x 5.5″, 24 pages Mixed media. Vintage photographs of Egypt collaged on aged paper. Paper cover, pamphlet stitched with bead in spine.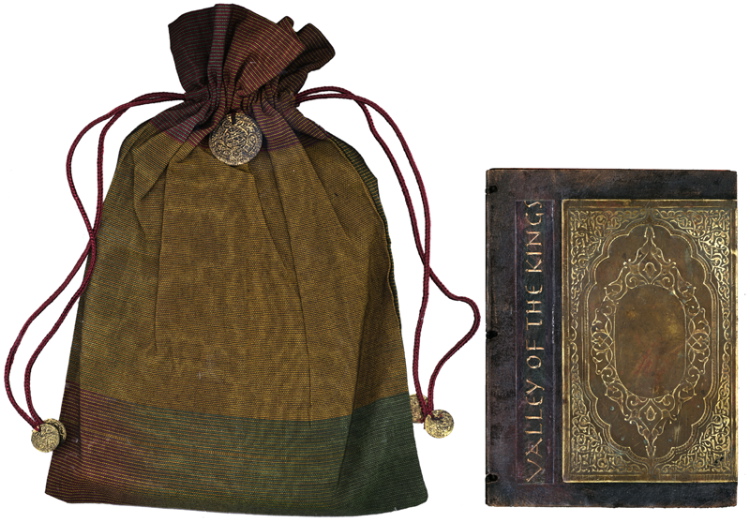 7.5″ x 5.25″ x 1.25, 84 pages, Mixed media. Unique book, made while in Egypt with collage materials gathered there including brass plate on book cover and woven bag. Hand sewn using Daniel Kelm's wire binding.
6" x 6" x 1.5" Mixed media. Pyramid shaped concertina using a structure designed by Karen Hanmer. Leather slipcase embellished with metal pieces.